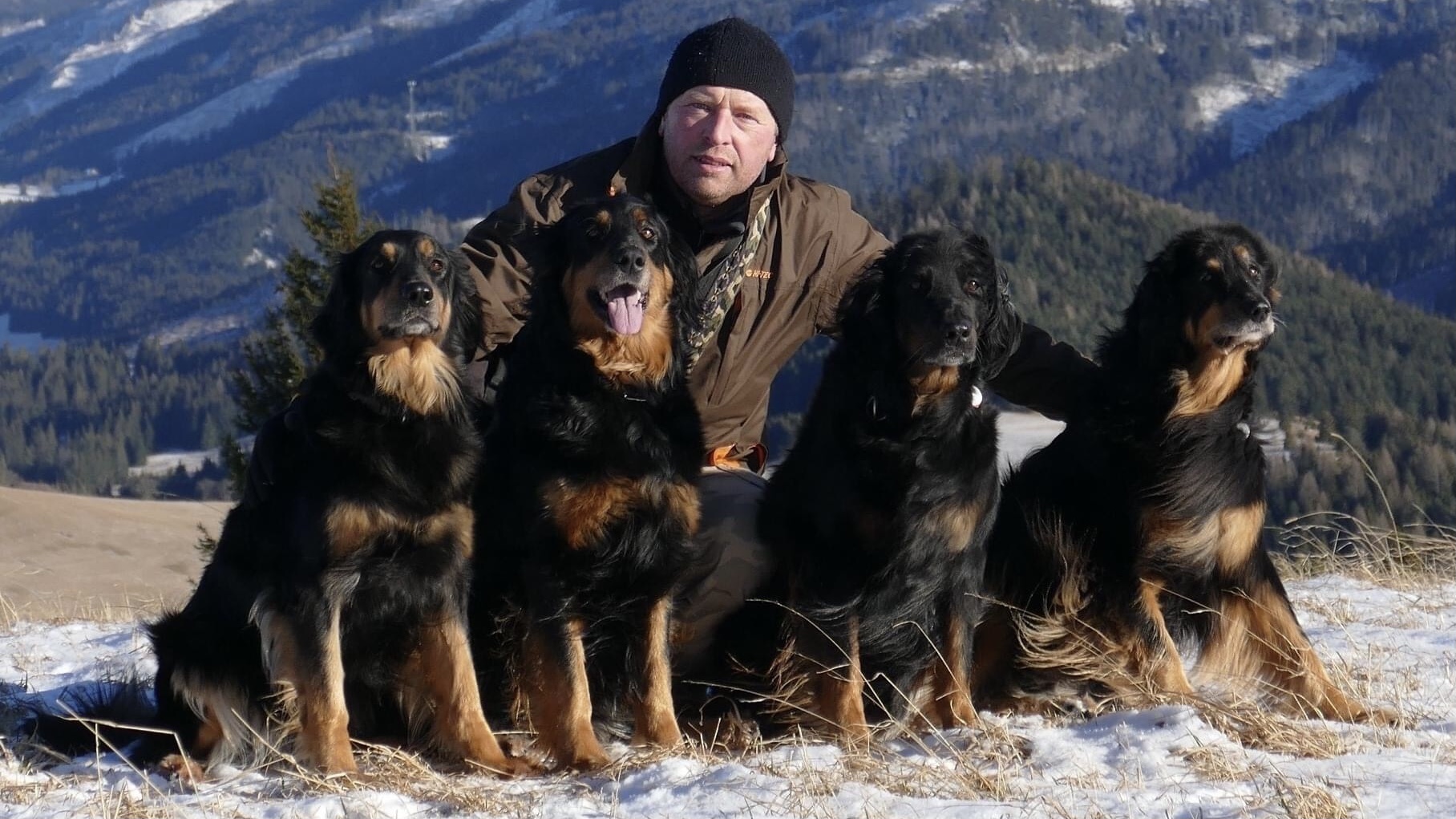 The beginning of our breeding of Hovawarts is dated back to the year 2003 and we have been members of Slovak Hovawart Club since. When we build a new house and started a family there was a need for us to purchase a family dog with an outstanding character and when we first spotted Hovawart the decision was made. These intelligent, mesmerising creatures captivated us immediately hence we got our first blond male puppy ANGEL Nitrava. Primarily, we did not intend to breed dogs, however, the membership and new acquaintances in Hovawart Club changed our minds. In 2005 ANGEL met his new friend for life - BLEYS Folcrum, who was a founder of our breeding kennel Aldeon. Afterwards, Bina from B litter Aldeon joined pack of our dogs. Nowadays, we own 3 females - Djamila Aldeon (daughter of Bleys Folcrum), Charlotte Aldeon (daughter of Djamila Aldeon) and Naia Aldeon (daughter of Djamila Aldeon). With them we are attending various dog - shows, engage in activities of Slovak Hovawart Club and in broader extend strive to reproduce healthy offsprings in accordance to the genetics.
A visit from potential buyers is welcomed as you may experience the environment the dogs are bred in (a clean one with 1000 with a family house). There all of your questions regarding the breed may be answered and you could experience our lovely females on your own. The visit of puppies is possible after they reach the age of 4 weeks and the puppy is ready to leave to their new family at the age of 8 weeks.
Complex breeding advices, help with training and suitable diet are included in our services. Our puppies are taken care of 24/7 and in contact with the whole family as well as with kids, therefore they tend to be properly socialised, brave, curious and friendly. The socialisation is a crucial aspect of our breeding and we place emphasis on it since it influences the individual later on in life with the future owner.